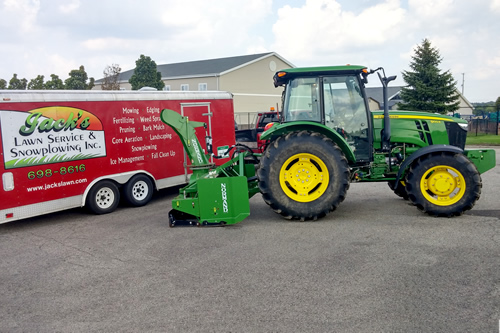 We know that commercial snow removal for your business, building or residential complexes require the same attention to detail that your business takes pride in delivering to your customers. To take our high quality service to the next level for your business, we have a crew of dedicated employees on call 24/7 for All-Weather Service.
We offer excellent customer service and volume discounts for a variety of business accounts such as apartment complexes, condos, commercial buildings, or grouped multiplex holdings.
Our commercial snow removal account team is populated by long-term, reliable employees who've been screened and trained to the highest level.
Our equipment is late model and kept in excellent repair.
Contact us today for a free All-Weather Commercial inspection and estimate, and put our work ethic in your court
Contact Us.
Call us at 616-698-8616 or fill out a quick form online to request a free quote on your snow removal or landscaping project. We look forward to hearing from you!
Free Estimate