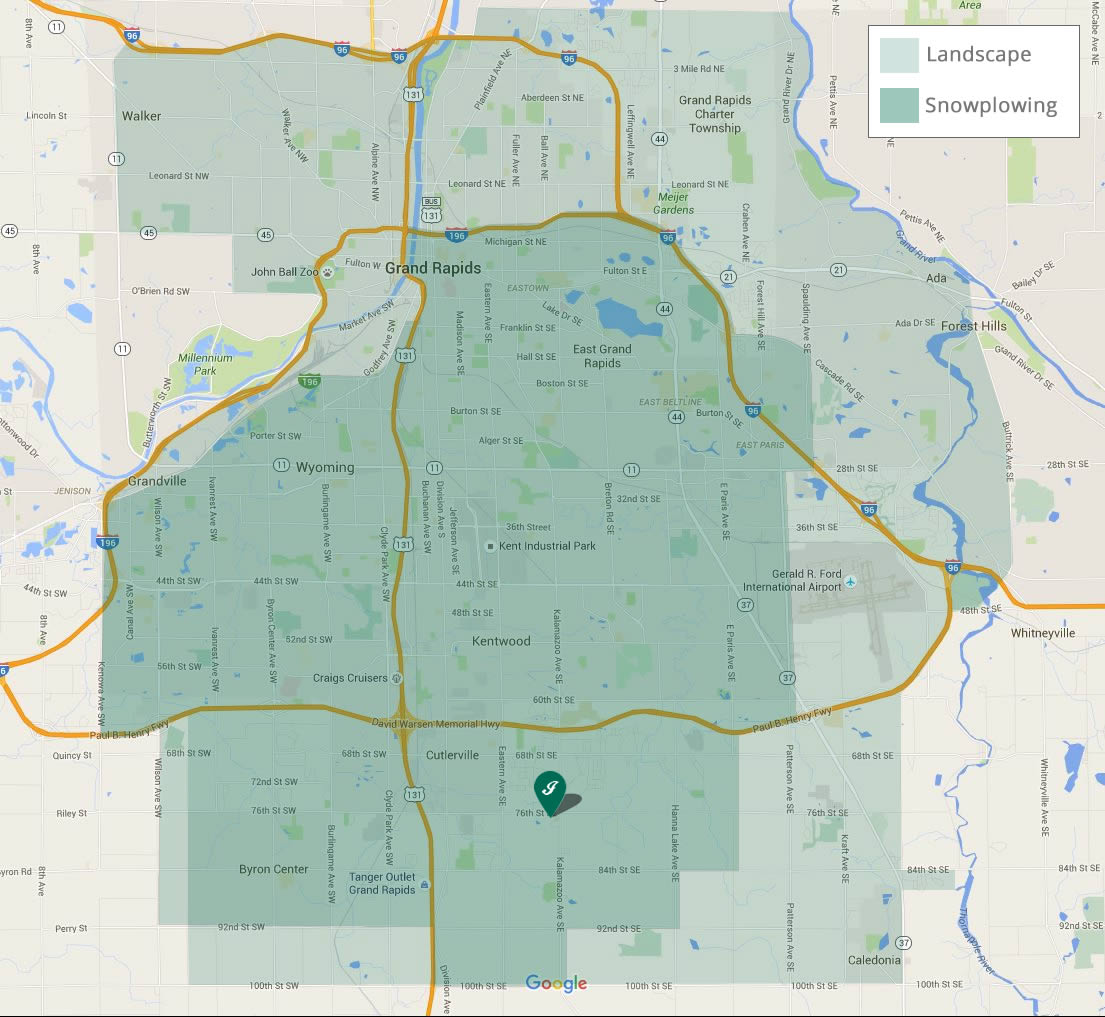 Jack's Lawn Service & Snowplowing has enjoyed servicing the Grand Rapids, Michigan area since 1974 with a variety of landscaping services as well as commercial and residential snow removal. In general, we travel to Kenowa on the West, 100th Street to the South, Patterson to the East, and Michigan to the North.
Here are just some of the cities we serve:
Grand Rapids
Kentwood
Wyoming
Byron Center
Caledonia
Grandville
Cutlerville
East Grand Rapids
Cascade
Contact Us.
If you are located in the Grand Rapids region and are interested in getting a quote on landscaping services, commercial snow removal or residential snowplowing services, please contact us by calling 616-698-8616 or reach out online!
Email Us
"Jack's Lawn has served me for the last 10 years. I am very satisfied with their friendly and helpful service."Dorothy Beaukema
"Jack's Lawn Service has faithfully cared for my lawn for 20 years. I highly recommend his quality services."Gloria Baker
"Jack's has done a great job at performing excellent service at both my work & home in both lawn & snow services."Bruce Bradford